ABOUT US
SCALe (Sustainable Computational Architecture Lab etc.) is an architectural design, IT and UX design company integrating the 4th industrial revolution technology into architecture such as AI, IoT, robotics, new media for sustainable future human habitat, founded by architect, Tesoc Hah.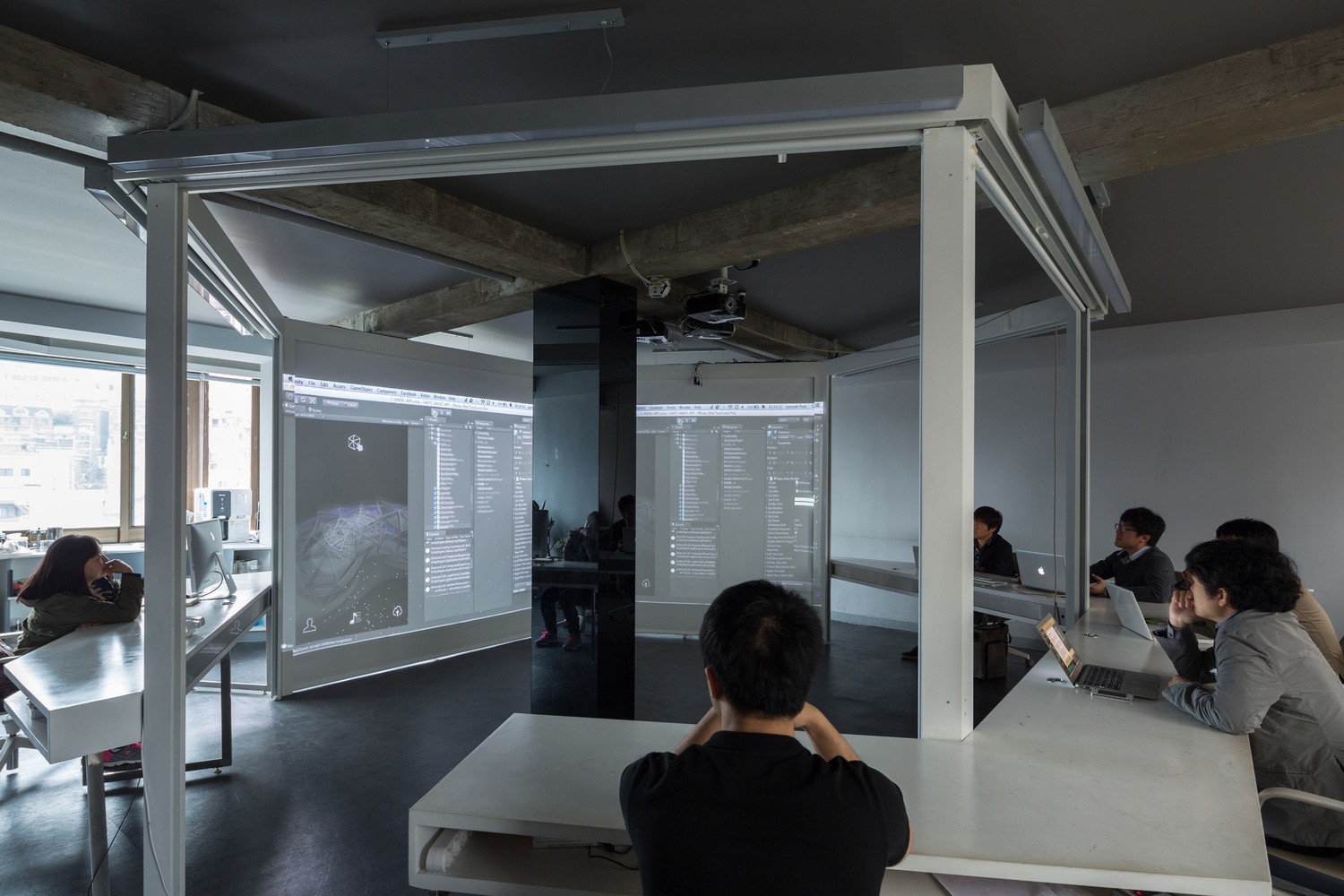 Download Company Information (PDF)
VISION
SCALe fuses art and technology of the 4th Industrial Revolution into architecture to maximize the spatial value of the project. We integrate physical world (atom) with information (bit). We multiplies space with time for flexibility and adaptability.
YTN Science Documentary S Prime [Evolving architecture design the future] - SCALe
WORK AREA
Architectural Design
Smart Building Design & SI
Master Plan Design
Exhibition Design
New Media Art & Installation
Media & Kinetic Facade design & SI
Member
History
2020
Cheonan Gold Hill Golf & Wellness Masterplan
2019
Smart City Sejong, Busan Digital Twin Masterplan
Cebu Cordova Project Masterplan
The Blockchain based Co-living Commons Platform
Seoul Biennale of Architecture and Urbanism 2019
2018
IMhouse Living Lab
Shinhan Bank Myeongdong Kinetic Building
Namsan Commercial Building
Sokcho Mountain Village
Commax Exhibition Center
Architecture Infinte Proliferating Geometry
2017
Paradise City Media Park
Time Travel: Jeongdong 1900 Pai Chai University History Museum Architectural Projection Mapping
Bio digital City exhibition
Future House 2020 exhibition
2016
Pangyo Alphadome City facade design
Kinetic Cloud, Hanam Power Station
Scale Smart Home Development
2015
Scale Architects established
National Children's Science Museum
Nodeul Island operational business the 1st stage competition selected
Dongdaemun Design Plaza Park Sugeun exhibition design
Jeonnam Art High School multi-purpose auditorium design
Environment design of Hanam cogeneration plant
2014
Commendation from Minister of Culture, Sports and Tourism
Maker Center, National Asia Culture Center, Gwangju
Jeonam Art School, Mokpo
Pai Chai University History Museum Exhibition Design
Time Travel: Jeongdong 1900 Pai Chai University History Museum Architectural Projection Mapping
Nature + media Annuale
2013
Opening Exhibition of National Museum of Modern and Contemporary Art
Korean representative of President's Executive Committee of Korea-UK Creative Industry Forum
Completion of Interactive Media Architecture Xindie
Nature + media Annuale
Exhibition of National Museum of Modern and Contemporary Art
ARCO Museum Exhibition
2012
Established Scale Corporation
Culture Station Seoul 284 opening exhibition
LH Corporation Goduk Gangil Apartment competition selected
Research on Korea Institute of Energy Research
Exhibition of Changwon Asian Art Festival
Client

Ministry of Science, ICT, and Future Planning
Ministry of Culture, Sports and Tourism
National Museum of Modern and Contemporary Art, Korea
Asia Culture Center
Arts Council Korea
Korea Institute of Energy Research
Seoul Metropolitan Government
Seoul Design Foundation
LH Corporation
SK Planet
Alpha Dome City
Pai Chai University
Jeonnam Arts High School